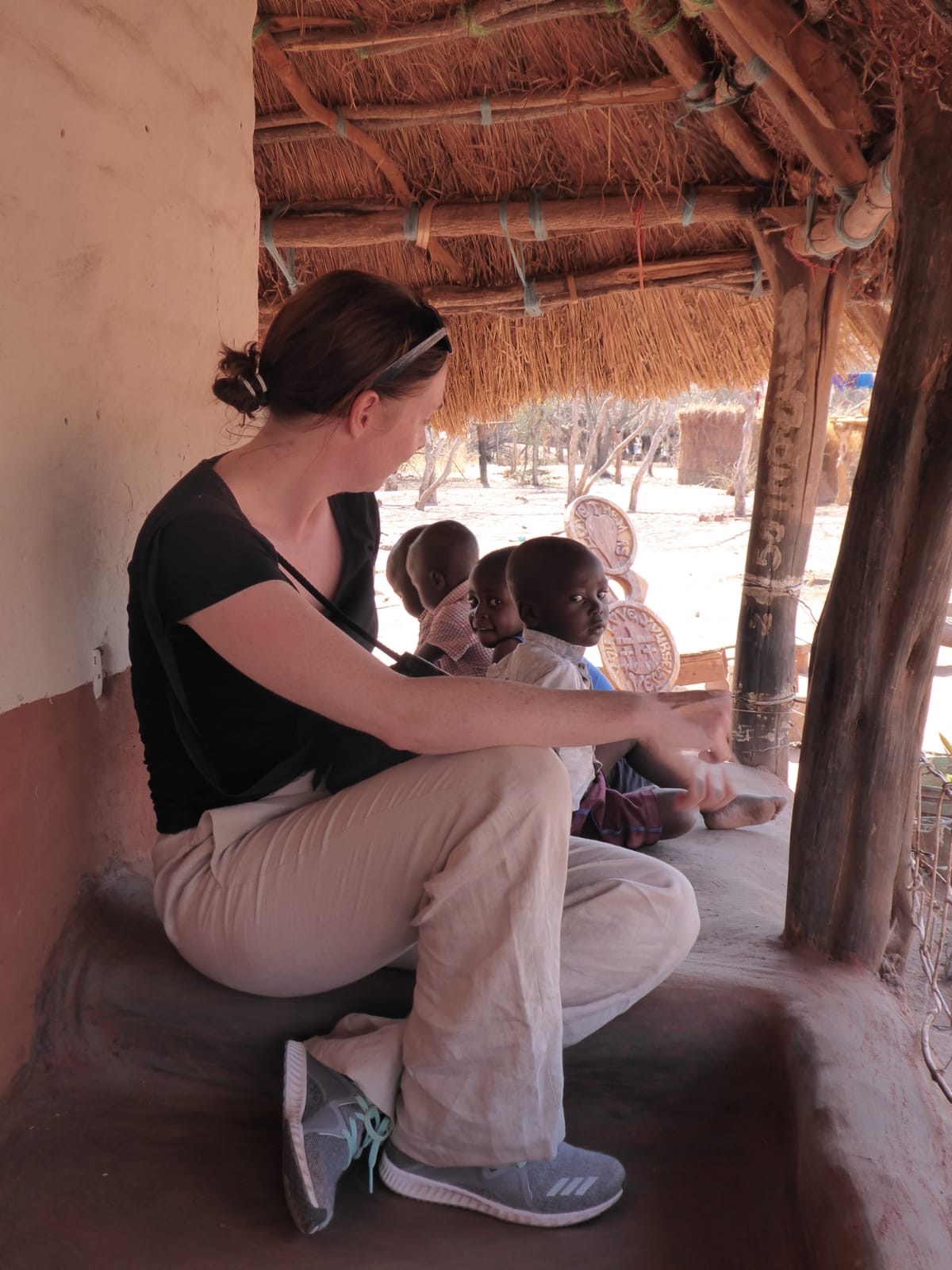 I am a humanitarian, globe trotter, international speaker and author on a mission to change the way we understand and address mental health in the aid sector.
A moment that only lasted seconds would shape my passion and desire to work in the humanitarian sector: I saw a boy at the traffic light in 1999 in Jakarta begging for money while I was visiting my friend's birthplace Indonesia. I became aware of my privileges while also realizing how the majority of us still live in poverty in a world of plenty. This is now over 20 years ago, and since then, I worked in some of the most difficult places such as South Sudan, Mali, Central African Republic, Nigeria and the Middle East.
I have traveled the world, met and visited some of the most beautiful people and places and most influential leaders and people, trying to make this world a better place. While my work at the United Nations is fulfilling and I see the impact on peoples' lives every day, I believe this is not enough to change fundamentally how we understand and address inequalities. Ghandi's famous saying: we need to be the change we want to see means that the work starts with us. Those who work in the humanitarian sector, whose job it is to care for others, are those most at risk of burnout. You cannot help someone else when you are drowning. This is why we need to do inner work from the start. We started out with good intention only to end up frustrated and ready to call it quits. It doesn't have to be this way if we finally invest in ourselves.
Join me to take a deep dive into the humanitarian world, into places you will probably never visit and see, into conversations about ourselves, and how to create the impact in the world we all desire, by starting with us.
I live in Zimbabwe, one of the most beautiful countries I have been to, but also one of the hardest hit economically. It is during my time here where I have started writing my book: "Triggers – the inner work to fulfillment and impact", started a podcast and videos that will help you achieve different results in your life. As an aid worker on the frontline of war and poverty, stress is part of the job description. And it is not for the lack of trying, as we exercise, eat healthy and go on vacation. But its not about exercising more, its about taking care of your inner state, your mindset and your emotional triggers if you want to make the desired impact and change the world for the better. If reading this makes you uncomfortable, getting the results you desire wont happen because we are taught to always look external to make the changes. Its the opposite, to go within, and magic will happen. On this website, you will find resources and wisdom on how to deeply change your life so that you feel fulfilled and joy rather than being stressed out and overwhelmed.